2017 Ford F150 King Ranch - Level Three Paint Protection Package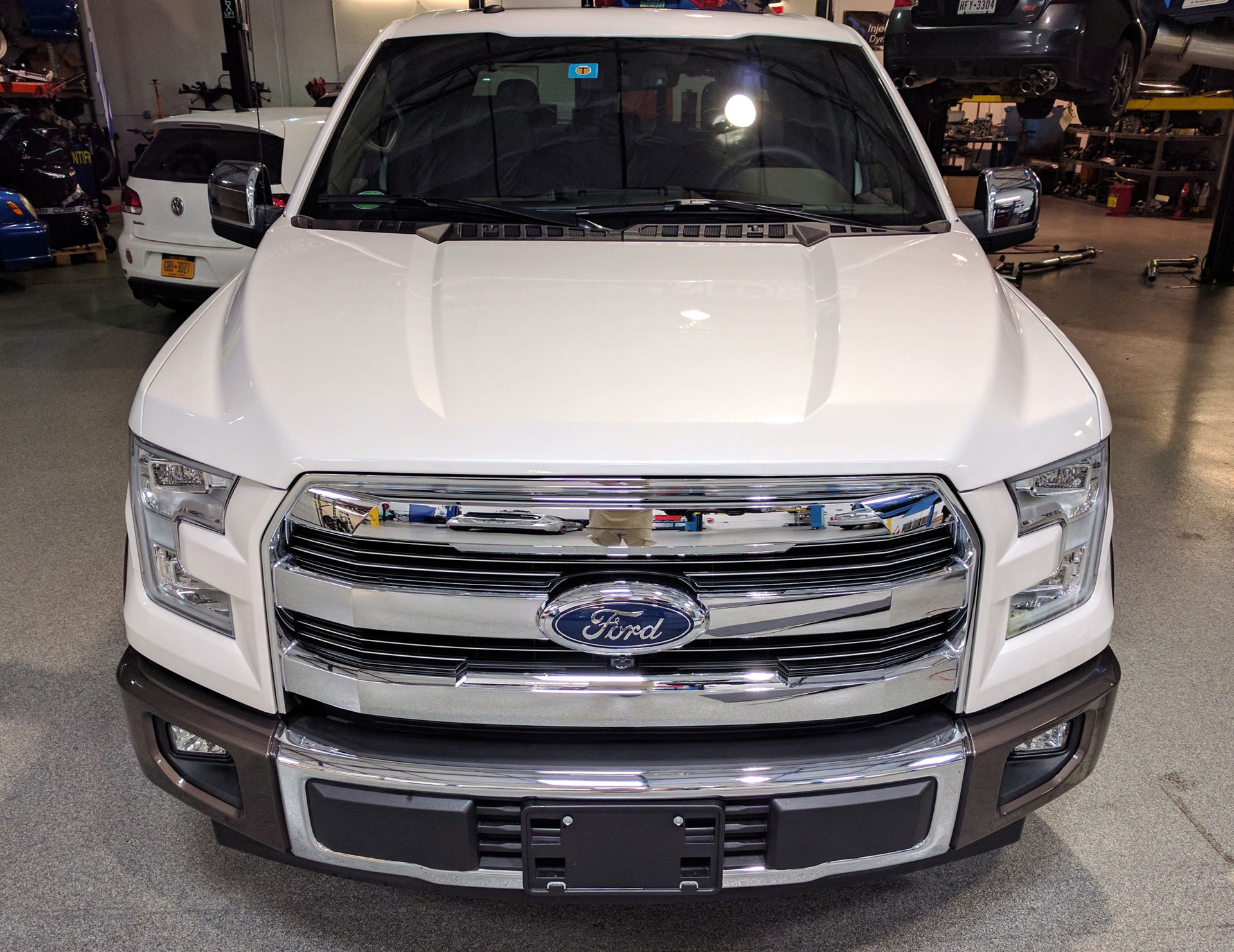 With just over 600 miles on the odometer this super clear 2017 Ford F150 King Ranch was in for our standard package for the new F150! In before the chips.
We covered the leading edge of the hood (following the contours and similar in size to the old hard plastic bug deflectors), matching area on the upper fender tips, convoluted white painted section between grill and headlight and continuing under the headlight as well as the matching area afterward on the fender flare. All done with 3M Scotchgard Pro Series Paint Protection Film. Customer loved the result!